Thank you for inviting Success Club to deliver our programme/workshop to your students, staff and parents/carers.
We invite you to provide a testimonial here in order that others can appreciate the value we provide as we look to reach as many schools and young people as possible.
Your testimonial is very important to us. With your consent, it may be used on our website or within our marketing materials.
Please feel free to see what other parents/carers, teachers and young people have to say about us…
See what Parents, Teachers and children have to say about us…
Success Club Testimonial Form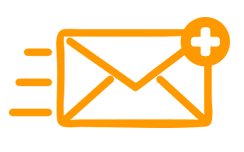 Be the first to hear about upcoming classes, special events, and course registrations.