Success Club is a registered charity which supports young people who are at risk of academic and social under-achievement through our well-being and personal development frameworks.
We are dedicated to the pursuit of excellence both inside and outside the classroom.
Success Club believes when children succeed in the moment, they are able to create templates they can refer to at any time.
Our team puts mindfulness at the heart of our intervention, teaching young people how to develop a better relationship with themselves.
Through their mindfulness practice, students understand the wider implications of negative attitudes and are guided to find solutions to issues they may face now and in the future.
Children's Programmes
Success Clubs empowers challenged or under achieving young people to fulfil their potential.
Parenting Behaviour
Mindful parenting behaviour is about setting an ongoing intention to be present at the given moment.
Schools & Teachers
Success Club runs carefully structured, engaging enrichment programmes that are facilitated by professional coaches.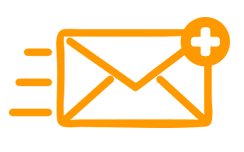 Be the first to hear about upcoming classes, special events, and course registrations.