We'd love to hear your thoughts…

Bee
Year 6 Parent
'Tony gets kids. Kids get him. He listens, he nurtures, he inspires, he empowers and he won't listen to excuses. He unashamedly wants each and every kid to be the best they can be and dares them to dream but also be responsible for their own actions.'

Neil
Year 6 Parent
'I cannot recommend Tony Dallas and his Success Club team highly enough. He is an inspirational educational figure who is capable of changing people's lives at an age when it matters most.'

Dan
Year 6 Parent
'Tony Dallas' Success Club is a tour de force. He came into the school to find a toxic year 6 class spiralling out of control, rife with bullying and destructive social norms that were causing it to implode and left it a more harmonious supportive environment filled with trust and respect where the kids felt empowered and the authors of their own destiny.

Jude
Primary school teacher
'The sessions were engaging, practical with foundations of participation by speaking and listening. The skills that these sessions built up included team work, organisational, reflection and planning. Tony created an expectation of ambition, personal responsibility and commitment to action. He began to increase the pupil's understanding of the power of positivity.'

Year 6 Pupil
Raynham Primary School
'I've had some troubles at home, difficulties. Before Success club started, I was stressed and worried what would happen. But then Success Club taught us meditation and I started to relax myself and I started to think about the positive things in life. I think that has helped a lot.'
Teacher Testimonies
A year 6 teacher talking about the impact Success Club has had on staff members and their children.
What are the children saying?
These are the impromptu testimonies taken from a group of YR6 children on their last day of school. We are proud of the impact SC have on school communities and we are busy collecting the data to prove it, however, it's a very humbling experience when you hear about the impact directly from the children and no statistic in the world can show that.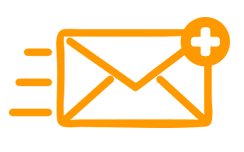 Be the first to hear about upcoming classes, special events, and course registrations.